Pullman Convention Center
Pullman Istanbul Hotel & Convention Center is 30min. from Istanbul Airport and easily accessible through highway connections. The 16.000m2 convention centre enables the event guests to enjoy a variety of lunch, dinner, meeting, seminar and exhibition facilities. The 3500 m2 spa offers relaxation areas and treatment along with a fitness centre. You will also enjoy the delicacies of Turkish and International cuisine that will rejoice your tastebuds along with special cocktails from around the world that is served in our enjoyable bar areas. With its 750 rooms, Pullman Istanbul offers its guests the luxury and comfort that they deserve. This and many more awaits you at the Pullman Istanbul Hotel.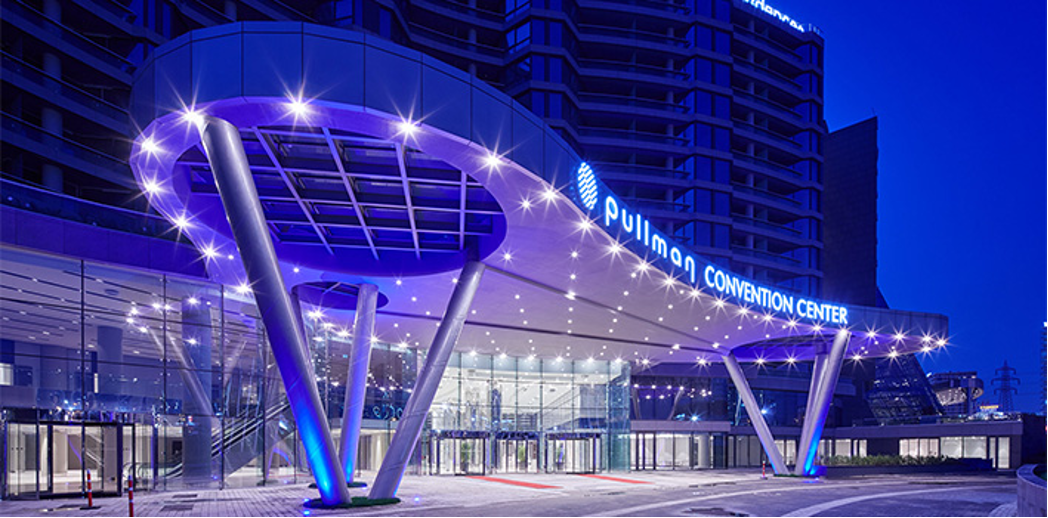 A Trade Hub For Asia, Europe, Africa And Beyond
Istanbul is today with its 20 million large population, a critical business hub who does direct business with 200 different countries in the world. For centuries Istanbul has been a key trading point, connecting the east and west, thanks to its prime location between two continents. The market stalls of the Silk Road may have been replaced by gleaming skyscrapers and major banks, the city remains one of the world's premier business destinations. This prime location helped the city to grow rapidly into a cross-continental trading hub, paving the way for its distinction as the premier international business destination it is today. Now, still thanks in part to its thriving port, Istanbul is responsible for over a half of the regional trade, making it an important meeting point for representatives from all industries.